How to Start a Fashion, Lifestyle, Beauty, Food, or Travel Blog and Make Money From It
This post contain some affiliate links.
Notice About Photo: This is an original photo created for this blog. No use allowed without permission.
It's been about six years and a half since I started this blog and I've been asked so many times on how I got started in blogging and how I make money from it so I figured, I'll share with you a free guide on how you can start a  fashion, beauty, lifestyle, travel, food or really, any type of blog and make money from it.
A Little About Me
I started this blog back in 2011 as a fashion or personal style blog. I have since expanded into a lifestyle blog covering anything from personal style to beauty, travel, food, and how to make money online through blogging.
This blog was a result of one of the lowest times in my life. Not to sound arrogant, but I'd like to say that I am an example of what can happen when you don't give up. I would suggest reading my story From Adversity to Prosperity: How I Went From Being Laid Off to Earning a Six-Figure Incomeif you haven't yet. Through hardwork and persistence, I was able to come out of adversity back in 2008 and yet another in 2011 when I started this blog. I have since then worked with hundreds of brands, some of which you can find here(I've worked with hundreds more since I published that list) and earning a full-time income through blogging.
NEED PROOF? Anybody can say they earn such and such but not showing a proof. Here's just some of the payments I've received through blogging: (For security reasons, some of the information has been concealed.) (PS: Those who know me truly knows that it's hard for me to show this here. But for the sake of.)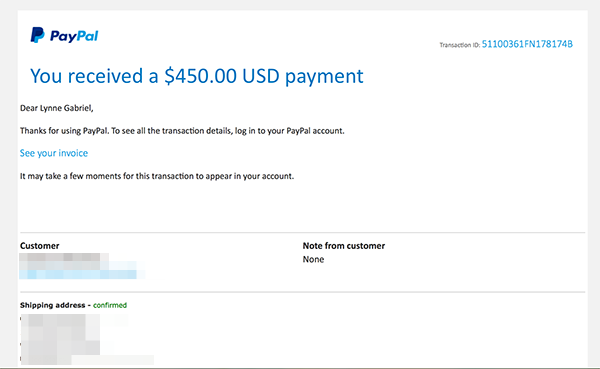 The examples of payments shown above were payments from working directly with brands or through a network I am a part of. This is one of the ways you can monetize your blog and we can get into that more later.
In addition, I have received hundreds and hundreds of free clothes, shoes, beauty products and some electronic devices. I (and later on my husband) also got to experience trips, enjoy food, and car rental for free. These are just some of the perks of being a blogger. We also got to go to some events as VIPs, rubbed elbows with some celebrities and athletes.
Let's See What's Possible In The World of Blogging
If you've ever dreamed of having a wardrobe full of clothes, shoes, and jewelries more than you can imagine and receive all of them for free…
If you've ever dreamed of traveling for free…
If you don't mind enjoying delicious meals for free…
If you like going to events and socializing with other bloggers, media, and possibly celebrities and athletes and be treated like a VIP…
All while making a full time income doing what you love…
All these are possible through blogging. In fact, the possibilities are endless. 
1. First Things First
Let's define what each type of niche is and what's the right one for you:
Fashion/Personal Style Blog – Are you a fashionista? Would you like to just mainly showcase your personal style, provide shopping tips and current and upcoming sales?
Beauty Blog – Would you like to mainly talk about the latest trends in make-up, show hair and make-up tutorials, fancy nails or talk about beauty products?
Food Blog – Are you a foodie? Are you adventurous when it comes to dishes? Do you like trying different food and talking about it? Do you like cooking or coming up with delicious recipes?
Travel Blog – Do you thrive in road trips? Going places? Staying in nice hotels? Traveling abroad?
Lifestyle Blog– Do you like all of the above and more? Want to cover anything and everything in life, style, beauty, home, travel, food, and any other topics you would like to cover?
There are a lot more specific niches than the above but those are the pretty common ones.
As mentioned previously, I started this blog as a personal style blog. I later on realized that I wanted to do more than that. So after years of focusing on showcasing my personal style, this blog has evolved into a lifestyle blog and recently added topics on how to make money through blogging and other side hustles.
That being said, it is not uncommon these days to have a blog that's not very niche-specific so don't let anyone talk you into going into a very specific niche.
And here's why:
If you have a very specific niche, you may get bored and get burnt out too soon.
You may always run out of topic to write about.
You may not always have a lot of opportunities as compared to a broader niche/topic blog.
That being said, if you want to combine fashion, beauty, crafts, food, travel, technology, finances, marketing, because you have a good amount of knowledge that can help people out, do so!
HOWEVER,if you're an expert in a particular topic or you're passionate about something specific (i.e. health & fitness, finance, etc.), then by all means, focus on that because you will never run out of ideas to write if you're passionate.
2. Let's Talk Business
If you're getting into blogging to make money off of it, you must treat it as a business. In business, you have expenses before you make an income. Treat those expenses as an investment.
Fortunately, to start a profitable blog, it doesn't cost a lot of money. For as little as under a $100, you can have a blog up and running as a business! Blogging is a business model that is so easy to set-up with the less amount of investment involved as possible.
Once you've determined exactly what your blog will be all about and once you already have a mindset business, let's get to it!
3. The Technical Part
Think of your domain name and register it.
Your domain name is usually your brand. One of my mistakes (I won't say it's a life and death mistake) is later on changing my blog name to something else and it doesn't match my domain name anymore because I refused to change it. Google has already indexed my domain name and my site and it's going to take time and a lot more work to get it indexed again for the keywords I was targeting for. So think carefully and once you're ready, you can go to Godaddy.com to register it. There's a way to search if the domain you have in mind is available or not. If it's not available, try to be a little creative. Just because I said that your domain must match your brand doesn't mean that you absolutely have to (after all, look at my blog, and I'm still making money!).

You can also register a domain with Bluehost.com. You will get it for free for for the first year if you get a 12-month hosting with them as well. By having your domain name registration and your hosting with Bluehost.com you can have a more streamlined process and you're off to a good start in your blogging journey.
Get your logo/branding done.
Once you have thought of your name brand, it's now time to get the creative part of it done. If you have no experience in graphic design, no worries. There are a lot of online services now days that offer cheap or affordable logo design. One of my favorites for acquiring any type of creative services is Fiverr. AtFiverr.com. you can get logo design, WordPress installation, and other similar technical services.
Subscribe for a WordPress hosting plan.
For as little as $3.95 (price subject to change), you can get a WordPress blog up and running with Bluehost.comthat's why a lot of pro bloggers recommend them. Just go to Bluehost.com and click WordPress hosting under the hosting menu. They have been named by PCMag as one of the best hosting companies several years in a row so you are in good hands.


Most people select the $3.95/monthplan. Bu no matter what plan you choose, be sure to pay 12 months in advancebecause you will save more money that way.
Install your WordPress blog.
This may sound too technical if you feel that you're not tech savvy. But with Bluehost.com, this is all relatively easy to accomplish. I have a step by step guide on How to Start A WordPress Blog With Bluehost. Bluehost makes it easy for beginners to install WordPress on their platform with their one-click install.
Purchase and Install your WordPress theme.
There are several free themes out there and there are premium ones. If you're gonna be blogging as a business, I would suggest going with the premium ones because of the ease of use, look, and professional support that you'd get versus the free ones.
[table id=3 /]
Once you've purchased a theme of your choice, you would need to install the theme. Click here on How to Install a WordPress Theme.
4. The Tools That You Need
Whether you're focusing on just fashion and personal style or a broader blog type like a lifestyle blog, it does help to have a good photography equipment handy. You can always hire a photographer of course, but these additional costs can add up quickly and may not be necessary if you have your own equipment and a little bit of skills to take photos.
Don't be intimidated in starting a blog just because you feel that you don't have the technical and creative skills necessary. Every new venture has a learning curve and the time it takes is always different for everyone. Acquiring the knowledge and skills is key. With a bunch of free tutorial videos now available on You Tube, it's easier than ever to learn anything and everything for as long as you have the time, will, and dedication to do so.
Here are some of my recommended equipments: 
What I like about this kit is that it has some added accessories that you're going to need later on such as the 50″ camera tripod,  extra battery pack, carrying case, strap, charger ,and the two memory cards.
These would have added up quickly to more than $500 if bought separately.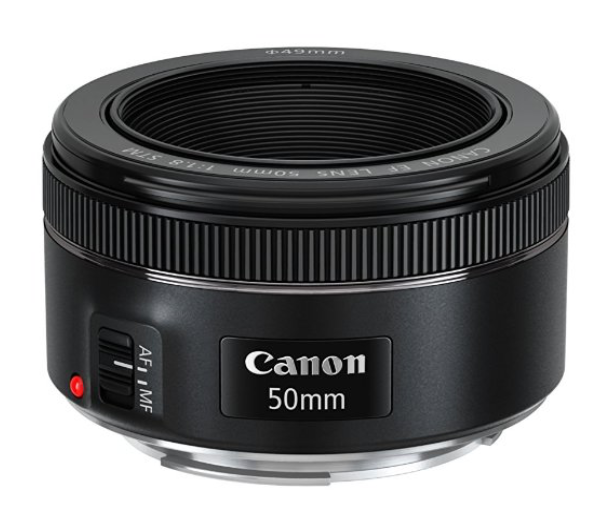 Canon 50 MM 1.8 Lens
Although the kit above comes with a lens already, you will need to get a 50 mm lens. This is the best lens to use for anything that you'd like to capture for your blog. Most bloggers use this along with their Canon Rebel.
If you're doing fashion/personal style, you may find yourself at some point to be without a friend or a mom or sister to photograph you. This  JJC Wireless Shutter Remote is gonna come in handy.
This is not something that you would need right away but it will be helpful to have it, especially for flat lays, if and when natural light is not available.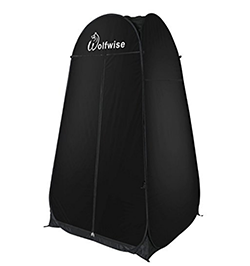 Wolfwise Clothes Changing Pop-Up Tent
If you're going to be a fashion blogger, this pop-up tent is gonna come in very handy, especially if you're doing multiple outfits in one session.
In years of blogging, I never thought that this type of product exists. I know, I know. So I've just been changing clothes in the car and since I have a sedan, it's not the most comfortable place to be changing clothes in. For $60, this is a good investment. Of course, there are cheaper options but sometimes, you get what you pay for. This particular one has a 4.5 star review that's why I recommend it.
Just like the pop-up tent above, this car clothes hanger bar can come in handy if you're doing multiple outfits in one session. I normally do 3 outfits in one session and sometimes I'm scared that I will break the handle in my car when hanging a ton of clothes.
Phew! I know that's a lot of information to take in. And there's really a lot more! But take it one day at a time. You can't expect to learn everything all at once but you can get your blog up and running in less than an hour or two if you dedicate to accomplishing the tasks above in one sitting.