Blogging for Profits Series Part 6: 6 Surefire Ways to Make Money From Your Blog
A lot of people, who are new to online money-making opportunities or new to blogging per se, wonder how an income can be made just by blogging. I was one of them. What I love about blogging is that the blogger or owner of the blog is not stuck with just one income stream. There are literally multiple creative ways to make money. Best of all, the income that you earn is passive! You can be sleeping and earn while you sleep for as long as you have traffic! (This is true, no exaggeration!)
I know what you're screaming in your head now…"Lynne! Just tell me how I can make money!"
Before I do, I want to suggest how to finish reading this post all the way to the end, before you start clicking on the links here. Keep your focus here first then read it for the second time while going through the links and signing up with the networks I mentioned. That way you don't get distracted and before you knew it, it took you two hours to finish reading. With that said, here are some of the ways you can monetize on your blog.
1. Affiliate Programs
The most common way that bloggers make money off of their blogs is through affiliate marketing.
Wikipedia defines affiliate marketing as "a type of performance-based marketing in which a business rewards one or more affiliates for each visitor or customer brought by the affiliate's own marketing efforts."
Basically, if you're a blogger, you sign-up with an affiliate network or any company or program that provides a commission for any sales or "action" that was directed from your blog and each time a sale is made or an action is done (depending on the program), you earn a certain percentage off that.
This is normally done by linking the particular product or service with a referral ID that's specifically generated for you by the affiliate network company.
While I will discuss in detail what affiliate marketing is and provide a more extensive list of affiliate networks on another post, here is a brief list for now:
Commission Junction (CJ)
– In my opinion, the biggest affiliate network out there. They have a very wide selection of niche/product categories. Literally thousands to choose from.
– Commission Junction is very much trusted both by advertisers and publishers in the affiliate
industry.
-Some of their advertisers include Olay, AccoreHotels.com, Adore Me, GoDaddy.com, HostGator and many more.
Share A Sale
– Share A Sale is not as big as Commission Junction but they still have a lot of merchants to choose from.
– Some of their advertisers include HP, Etsy, Hyatt, AliExpress, Missguided and many more. They have over 6,000 merchants to choose from so no matter what your blog niche is, you can find something to market to your readers.
Amazon Associates
With Amazon getting bigger than ever, this is the best time to become a part of their Amazon Associates program. Unlike the other platforms who mostly use text link or banner ad, you can create a widget to post your side bar, a native shopping ads to post within the body of your blog post, a product banner ad or an Amazon product search bar.
Rakuten Marketing (Formerly Link Share)
– Some of their advertisers include Sephora, Guess, Lilly Pulitzer, Jansport Best Buy, Lacoste and many more.
– Offers training and educational tools for their affiliates.
– Direct deposit for payments with $1 threshold (subject to change based on their policy).
Rewardstyle
– When I first started fashion blogging, Rewardstyle was only a start-up company. Now, they have hundreds of thousands of bloggers on their network and thousands of advertisers. 
– This network is mostly used by fashion bloggers but recently have added home and travel to their category.
– What I love about Rewardstyle is the ability to use their LiketoKnow.it app to link Instagram outfits and any items or advertisers in their network and make a commission out of every sale. You can also create a widget to place in your blog to allow your readers to "Shop The Post" which I'm sure you've seen hundreds of times if you follow some fashion bloggers.
– This is by invite only so whenever you're ready to sign-up with them, hit me up via email so I can refer you.
Clickbank
– Biggest and most popular site that connects digital product vendors and affiliates (bloggers/internet marketers)
– Different digital product niche categories from fashion, photography, to internet marketing and other business related materials. They have a broad range of niche to choose from.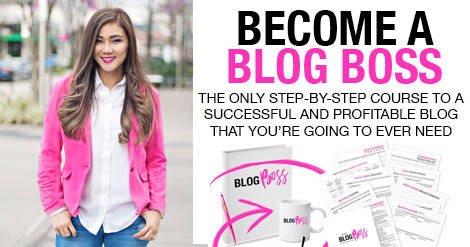 Another type of affiliate marketing is CPA. CPA or Cost per action/acquisition simply means that the advertiser pays for every lead generated based on the action defined. For example, an advertiser would like to pay the publisher (in this case, you the owner of the blog) for every sign-up for a free trial offer. If someone signed up from the link on your website, then you will get paid for it. The action can be as simple as just entering a zip code or email address also, depending on the type of offer. So the good thing about CPA is that you don't necessarily always have to make a sale to make a commission. To get started, you must sign-up with a CPA network. Just like Adsense, it's free to sign-up, however, some CPA networks can be strict. They usually require that you have an experience in CPA or at least make it sound like you do have an experience during the interview process (By the way, there are networks that conduct interviews and there are that don't.) . Do not let the interview process intimidate you. This is just an action on their part to ensure that they are acquiring affiliates who are serious about making money and bringing them business.
It is FREE to sign-up and be an affiliate with these affiliate networks. If any company charges you any amount to become an affiliate, that's a red flag.
2. Contextual Advertising or Ad Networks
Google Adsense
Adsense is Google's contextual advertising program. This is the fastest way to get started in monetizing your blog. Most beginners take advantage of this very simple program. It's free to sign-up with Google and it's easy to get started. Once you're signed up, your next step is  to generate the code and embed the code in your blog. If you're using WordPress for your blog, there are quite a few Adsense plugins to implement this.Although Google Adsense is easy and simple to use, strategies must still be in place for higher click-thru rates. Since you get paid per click on the ad, you want as many legitimate clicks on the ads as possible. Below are some recommended books to learn more in depth about Adsense and how you can leverage for maximum earnings in your blog.
Media.net
Media.net is Yahoo/BING's contextual ad network. It works similarly with Google Adsense and is probably worth trying. I personally use Google Adsense here but am also signed up with this network and might experiment more with it in the next few weeks.
What these networks do is distribute their advertisers' ads on their publishers' websites based on their content so you don't have to worry about showing advertisements to your readers that are not relevant to the content of your blog.
There are a few other ad networks available. However, some of them have more stringent qualifying rules such as number of pageviews per month, etc. Some require over 100,000 page views to begin with while the above-mentioned two can get you started in putting ads on your blog right away for as long as you have a decent layout and a few good number of content.
3. Sponsored Review/Pay Per Post
Pay per post or Sponsored review simply means that a company, individual, or business owner pays you, the blogger, or website owner, to write a review of their products or services.
There are two ways you can do this:
1. Joining a Pay-Per-Post network which I have listed some of them below. Some of these websites require that your blog has certain number of visits every month. All of these are free to sign-up.
TapInfluence
TapInfluence is my most favorite influencer network. I can set my own price (although they also have a recommended rate based on your reach) and they normally pay within 30 days once you've completed the project. They also have a user-friendly platform that will allow you to collaborate/communicate directly with the brand. I've worked with major game brands through this platform. You can also negotiate your rate with the brand.
FindYourInfluence
FindYourInfluence is a fairly good network as well. I believe there's a way to set your rate here as well but for some reason, I couldn't find it anymore. It works similarly to TapInfluence but they take 60 days or more to make a payment.
I've worked with the following networks.  Some of their rates aren't normally the best and takes 60 days to pay but you can possibly work with great name brands with them. Some of them also require a minimum number of
I've never really had an experience with these two networks. I believe they are both a part of the IZEA Creator Network so I'm not sure how they work. However, these may be good to get your foot in the door and experience some kind of sponsored post if you don't get accepted by the bigger networks at the beginning.
If you would like to have access to a list of close to 250 Blogger/Influencer Networks, 167 PR Firms and Digital Marketing Agencies, 30 Advertising Networks and 20 Affiliate Networks, check out The Ultimate List. I have personally compiled this and those who have purchased it have already experienced great success!
2. Offering the service directly on your website. As you go along, you will find that some public relation companies who work with brands in your niche or some brands may reach out to you directly for a collaboration.
Although sponsored review is one of the ways you can make money from your blog, I recommend that you strategically incorporate the brand in your post. One of my mistakes I believe, in my early days of blogging, was that I would just post about the brand and not create a story around it. I will post tips on the 8th part of this series.
Remember that your goal in your blog is to provide value and not bombard your readers blog posts that they may not necessarily always be interested in. Another tip is if you're accepting a sponsored review assignment, make sure that the product or service is still related to your niche.  You still want to provide values to your readers even though it's a sponsored review and at the same time, you would like to provide a good ROI to the company that paid you to do the review.
4. Direct Advertisers
The more that you deal directly with advertisers, the bigger the profit margin that you have. This usually comes later in your blogging business once you're driving huge traffic to your blog. Direct deals are usually better because you can command your own price. However, you must keep this to a minimum. You don't want to distract and turn off your visitors by putting a ton of advertisements on your blog.
5. Influencer Marketing 
Influencer has grown significantly in the past couple of years. This mostly takes place on Instagram. But I've personally worked on projects that required me to tweet and/or post on Facebook.
Often times, I get approached directly by the brand to work with them but other times, I work with influencer networks that reach out to me. With influencer marketing, you obviously have to have a bigger social media following and you may not need a blog at all if you have a high-reach social media platforms. Most of my influencer marketing projects though came through my blog.
Here are a couple of samples of influencer marketing projects I've worked on: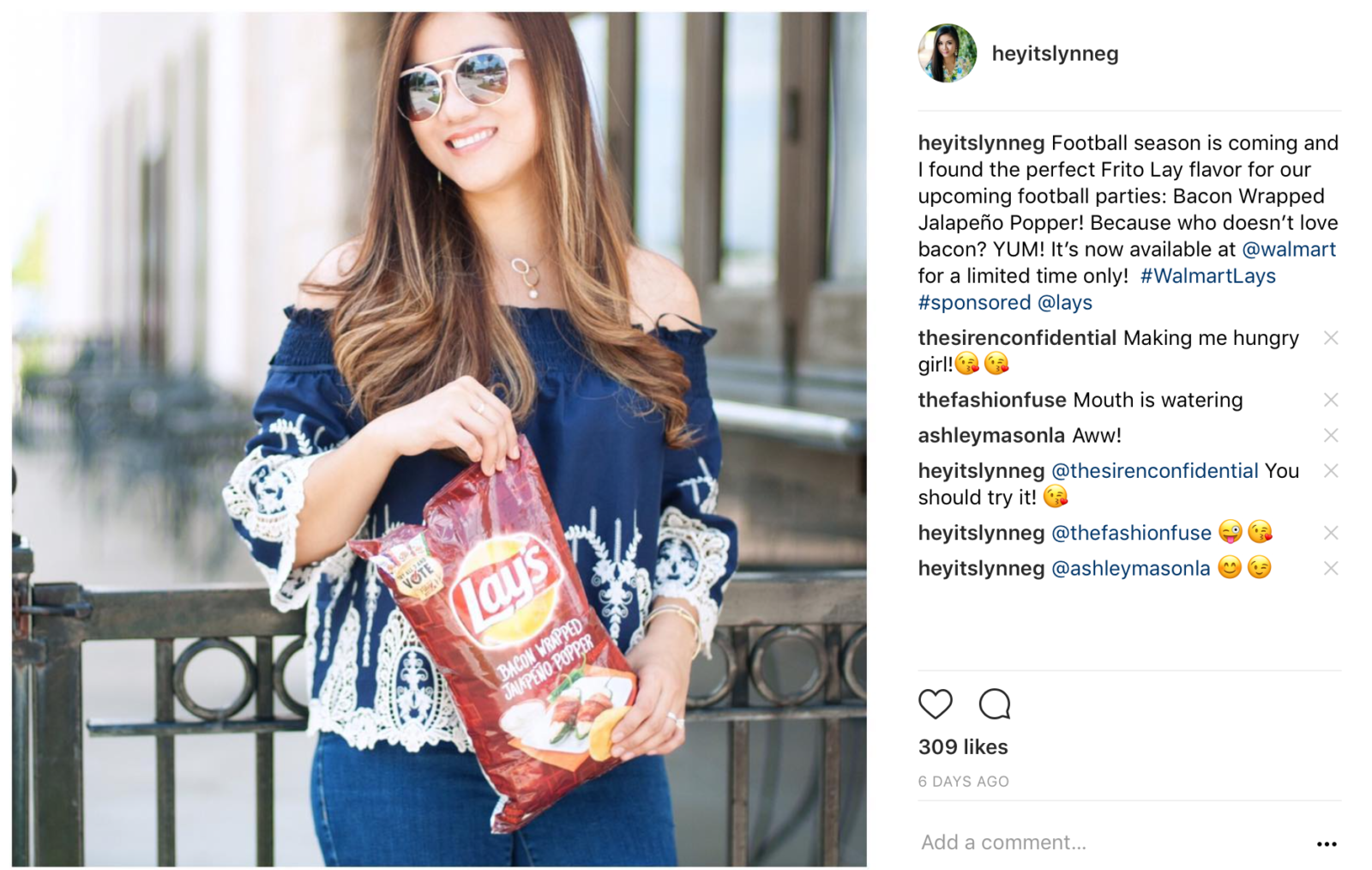 6. Selling Products or Services
Some bloggers eventually develop their own products such as an eBook training course, apparel or gift products  or offer services such as freelance writing, social media management and so on.
These are just an overview of ways that you can make money from your blog.